The Benefits Of Meditation For Children
Submitted by

milestones_admin

on Fri, 02/08/2019 - 12:21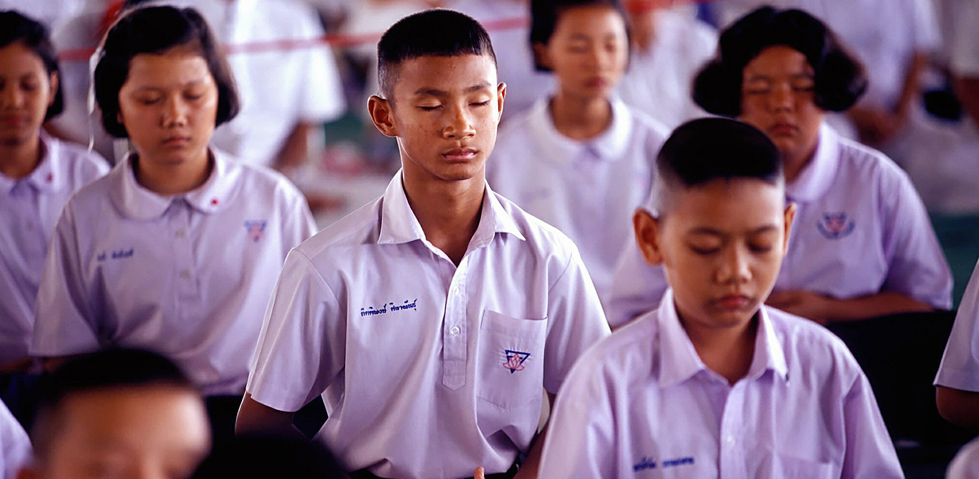 Every parent's/teacher's dream is to have calm and collected children. Calm kids are often easy to manage and give their guardians an easy time. How then do you teach your children the art of remaining calm? While there are several challenges, meditation can be a powerful tool to actualize that. Here are some other benefits of meditation:
Improved focus
In just a generation or so, the world has experienced a lot of technological change such that the average attention span of both kids and adults has decreased considerably. The internet has played a major role in this. Rather than children getting outdoors and interacting, they are constantly playing video games and watching television. Such kind of children find it difficult to remain focused and attentive. Mindfulness mediation will help them learn to focus their attention on one thing at a time, and that it also feels great not to be distracted.
Improving self-esteem
Mediation for kids helps them become more self-aware and also increase their confidence. This confidence comes in when children learn from their mediation lessons that they do not have to react to all their emotions. They have the authority to choose what to give attention to and what to ignore. A child that is confident is able to deal with situations they are not familiar with as well as become problem solvers.
Promoting confidence and compassion
When we look back, a lot of the insecurities adults have can be traced back into their younger years. This may be as a result of being bullied or teased by other children. However, mindfulness training can improve the feeling of empathy, security, and inner self-satisfaction which in turn breeds confidence and compassion in them. Meditation teaches children that right now is all they need.
Building happiness
According to a meditation expert, Trungram Gyalwa, the much you give, the much you receive. When children meditate, they learn to show love to other kids. They learn to become more patient and caring towards their peers, listen keenly to others, and show them empathy.
Better psychological well-being
Children that practice mediation will deal with less psychological issues like anxiety and fearfulness. They are also less likely to get stress and depression.
If you are looking for mindfulness meditation training please visit Mindfulness Academy of Asia